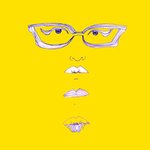 Lully Crooelly
Lully Crooelly is interested in surface design, carte-de-visites, portraiture, relationships and the color Prussian blue.Her current interests are mural paintings and collaborations of any kind.
Lully is a practicing artist who graduated from Lasalle College of the Arts with a BA(Hons) in Fine Arts.
Read more
Lully Crooelly's Store
Filter
You are currently on society6.com.