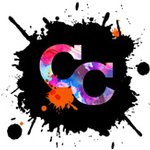 Curious Creative Inc
Cynthia Stipeche has been working as a graphic designer/creative director for about 18+ years. After graduating from the University of Houston (Go Coogs!) Cynthia began her career as a graphic designer for a small shop in town. She then bounced around various agencies in Houston and Seattle, spent some time in-house at a super-giant corporation, worked as a freelancer, art directed at a few museums, then rocketed up the creative ladder to become one of the most respected Creative Directors in Houston. Over her career, Cynthia has worked with plenty of household names—AT&T, Mattel, Lego, Woodforest National Bank, New Line Cinema, HBO, Waste Management, to name a few. Although she is a fine artist at heart, Cynthia has easily moved into the world of digital design and has become quite the authority on User Experience Design, handling most of the Information Architecture and User Interface design at her last agency. Unlike many of her Creative Director counterparts in the industry, Cynthia's skillset extends well beyond fine art, digital design and UX—she's also been a key player in some of the most awarded experiential brand-to-space projects Houston has ever seen, namely her work for the Barbie Store in Shanghai, the Barbie Experience in FAO Schwartz NYC and Trendmaker's Cross Creek Ranch Welcome Center Experience. If you follow Cynthia's tumblr blog, Drawing Table for One, you'll learn very quickly that she would rather be sitting in a small café sketching on her iPad and enjoying a glass of bubbly Cava (in between visits to Facebook, of course.) You can view her portfolio site here: www.curiouscreative.com And her drawing blog at: http://drawingtableforone.tumblr.com/ Curious Creative Inc joined Society6 on March 26, 2013
More
Cynthia Stipeche has been working as a graphic designer/creative director for about 18+ years. After graduating from the University of Houston (Go Coogs!) Cynthia began her career as a graphic designer for a small shop in town. She then bounced around various agencies in Houston and Seattle, spent some time in-house at a super-giant corporation, worked as a freelancer, art directed at a few museums, then rocketed up the creative ladder to become one of the most respected Creative Directors in Houston.
Over her career, Cynthia has worked with plenty of household names—AT&T, Mattel, Lego, Woodforest National Bank, New Line Cinema, HBO, Waste Management, to name a few. Although she is a fine artist at heart, Cynthia has easily moved into the world of digital design and has become quite the authority on User Experience Design, handling most of the Information Architecture and User Interface design at her last agency.
Unlike many of her Creative Director counterparts in the industry, Cynthia's skillset extends well beyond fine art, digital design and UX—she's also been a key player in some of the most awarded experiential brand-to-space projects Houston has ever seen, namely her work for the Barbie Store in Shanghai, the Barbie Experience in FAO Schwartz NYC and Trendmaker's Cross Creek Ranch Welcome Center Experience.
If you follow Cynthia's tumblr blog, Drawing Table for One, you'll learn very quickly that she would rather be sitting in a small café sketching on her iPad and enjoying a glass of bubbly Cava (in between visits to Facebook, of course.)
You can view her portfolio site here: www.curiouscreative.com
And her drawing blog at: http://drawingtableforone.tumblr.com/
Curious Creative Inc joined Society6 on March 26, 2013.
Curious Creative Inc's Store
18 results
Filter