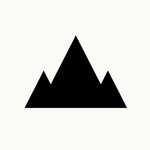 Cut and Paste Lady
Hello! My name is Zoey Olivia Hardwick also known as 'Cut and Paste Lady'. I am an illustrator living and working in the outskirts of London, England. I produce 'cut and paste' illustrations, hand-crafted or digitalised. Inspired mainly by vintage founds, musical references or living creatures. Geometry and minimalism are featured strongly within my collages. I studied my craft at London College of Communication, the University of the Arts, where I met some fantastic people, learnt super cool techniques and things. After graduating in 2011, I dabbled between industry and freelance work. Working with the amazing Tatty Devine, Urban Outfitters and Don't Panic have been truly invaluable experiences. Besides my daily illustration routine, I work in a cutesy shoe shop to keep me funded and well, alive. I also enjoy adventuring around London and collecting old photographs, sewing, trying out quirky hairstyles, drinking galloons of tea and eating A LOT of junk food in my spare time. www.zoeyhardwick.co.uk www.twitter.com/zoeyoliviablog Cut and Paste Lady joined Society6 on August 23, 2012
More
Hello! My name is Zoey Olivia Hardwick also known as 'Cut and Paste Lady'. I am an illustrator living and working in the outskirts of London, England.
I produce 'cut and paste' illustrations, hand-crafted or digitalised. Inspired mainly by vintage founds, musical references or living creatures. Geometry and minimalism are featured strongly within my collages.
I studied my craft at London College of Communication, the University of the Arts, where I met some fantastic people, learnt super cool techniques and things. After graduating in 2011, I dabbled between industry and freelance work. Working with the amazing Tatty Devine, Urban Outfitters and Don't Panic have been truly invaluable experiences.
Besides my daily illustration routine, I work in a cutesy shoe shop to keep me funded and well, alive. I also enjoy adventuring around London and collecting old photographs, sewing, trying out quirky hairstyles, drinking galloons of tea and eating A LOT of junk food in my spare time.
www.zoeyhardwick.co.uk www.twitter.com/zoeyoliviablog
Cut and Paste Lady joined Society6 on August 23, 2012.