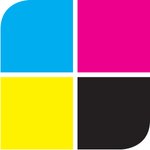 cwilkerson design
Well, hello! I'm Christine Wilkerson and this Society 6 shop is my 'baby'. I spend my days as a corporate graphic designer and my nights freelancing and creating art. This is my happiest of happy places, where my brain children come to life. So glad you stopped by! INSTAGRAM: @cwilkersondesign WEBSITE: www.cwilkersondesign.com ABOUT ME: I'm a gratuitous user of exclamation points, an avid emoji lover, yogi practitioner and donut connoisseur. FAVORITE COLOR: Red SPIRIT ANIMAL: Narwahl FAVORITE FOOD: Pizza, erryday! GUILTY PLEASURE: Give me all the Netflix. cwilkerson design joined Society6 on January 27, 2018
More
Well, hello! I'm Christine Wilkerson and this Society 6 shop is my 'baby'. I spend my days as a corporate graphic designer and my nights freelancing and creating art. This is my happiest of happy places, where my brain children come to life. So glad you stopped by!
INSTAGRAM: @cwilkersondesign
WEBSITE: www.cwilkersondesign.com
ABOUT ME: I'm a gratuitous user of exclamation points, an avid emoji lover, yogi practitioner and donut connoisseur.
FAVORITE COLOR: Red
SPIRIT ANIMAL: Narwahl
FAVORITE FOOD: Pizza, erryday!
GUILTY PLEASURE: Give me all the Netflix.
cwilkerson design joined Society6 on January 27, 2018.