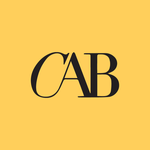 CAB | Cynics and Believers
We create. Our name comes from the duality within us, that of the cynic and the believer. A constant war which is never won. The delicate balance of when to jump or be still. We are our toughest critics and our greatest source of strength. We are inspired by visionaries, influenced by rebellion and dedicated to creativity. http://cynicsandbelievers.com CAB | Cynics and Believers joined Society6 on October 27, 2015
More
We create.
Our name comes from the duality within us, that of the cynic and the believer. A constant war which is never won. The delicate balance of when to jump or be still. We are our toughest critics and our greatest source of strength.
We are inspired by visionaries, influenced by rebellion and dedicated to creativity.
http://cynicsandbelievers.com
CAB | Cynics and Believers joined Society6 on October 27, 2015.
CAB | Cynics and Believers 's Store
43 results
Filter