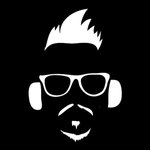 CYRUSCOPE
Hi there! My name is Fadhlul Ain Abd Raffar. I graduated in Degree of Digital Design Specialist and a self taught graphic designer with experienced of 8 years. I currently live in KL, Malaysia and work as a Senior Multimedia Designer in one of well-known fashion company in Malaysia. I work mostly with Adobe Photoshop and Illustrator in various line such as publication, advertising, fashion, creative directing, concept developer, branding. I enjoy working with videos too using Adobe Premier, Final-Cut Pro, After Effects. Please view my artworks here. For any inquiries, collaboration and any projects together please contact me at cyruscope[at]gmail[dot]com CYRUSCOPE joined Society6 on March 23, 2015
More
Hi there! My name is Fadhlul Ain Abd Raffar. I graduated in Degree of Digital Design Specialist and a self taught graphic designer with experienced of 8 years. I currently live in KL, Malaysia and work as a Senior Multimedia Designer in one of well-known fashion company in Malaysia.
I work mostly with Adobe Photoshop and Illustrator in various line such as publication, advertising, fashion, creative directing, concept developer, branding. I enjoy working with videos too using Adobe Premier, Final-Cut Pro, After Effects.
Please view my artworks here. For any inquiries, collaboration and any projects together please contact me at cyruscope[at]gmail[dot]com
CYRUSCOPE joined Society6 on March 23, 2015.