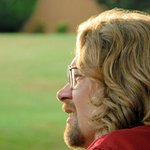 D.A. Adams
D.A. Adams was born in Florida but was raised in East Tennessee. He received a Master of Arts in Writing from the University of Memphis in 1999 and has taught college English for over a decade. His first novel, The Brotherhood of Dwarves, was released in 2005 and has been described as a solid, honest work about camaraderie, bravery, and sacrifice, a very personal journey, more interested in the ways that a person is changed by life's events than in epic battles and high magic. In 2008, the sequel, Red Sky at Dawn, was released to the exaltation that this novel thunders along, at times with dizzying speed. The action is visceral and imaginative without being gratuitous. Book three, The Fall of Dorkhun, came out in 2011, followed by book four, Between Dark and Light, in 2012. The final book of the series is scheduled for release in late 2015. All artwork by Bonnie Wasson, produced for The Brotherhood of Dwarves Series. Used by permission from Seventh Star Press. D.A. Adams joined Society6 on February 25, 2014
More
D.A. Adams was born in Florida but was raised in East Tennessee. He received a Master of Arts in Writing from the University of Memphis in 1999 and has taught college English for over a decade. His first novel, The Brotherhood of Dwarves, was released in 2005 and has been described as a solid, honest work about camaraderie, bravery, and sacrifice, a very personal journey, more interested in the ways that a person is changed by life's events than in epic battles and high magic. In 2008, the sequel, Red Sky at Dawn, was released to the exaltation that this novel thunders along, at times with dizzying speed. The action is visceral and imaginative without being gratuitous. Book three, The Fall of Dorkhun, came out in 2011, followed by book four, Between Dark and Light, in 2012. The final book of the series is scheduled for release in late 2015.
All artwork by Bonnie Wasson, produced for The Brotherhood of Dwarves Series. Used by permission from Seventh Star Press.
D.A. Adams joined Society6 on February 25, 2014.
D.A. Adams's Store
70 results
Filter