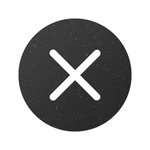 DAILY MINIMAL
I'm a 19 years old Paris based graphic designer and student in chemistry.
DAILY MINIMAL is an art blog dedicated to minimalism and geometry. My main goal is to show all possibilities provided by the geometry by publishing a new project each day. I find my inspiration in science, nature, and the most common things of the life.
I actually run another website called "DELTA" (link) which is also focused on geometry but with a more scientific and mathematical aspect.
Still have questions ? You can contact me at hello@dailyminimal.com or feel free to add me on Facebook.
Read more