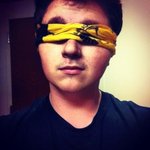 DaleyArts
I am currently attending the #1 public art school in the United States, Virginia Commonwealth University, as a communication arts major. I look to books and music for my inspiration. I love painting and drawing. Art is my passion and I am so glad I get to learn and grow as an artist and have people show their support by purchasing on sites such as this. Most original pieces are for sale, e-mail for details ******daleyja@mymail.vcu.edu******* Commissions are accepted, also e-mail for details! DaleyArts joined Society6 on July 13, 2013
More
I am currently attending the #1 public art school in the United States, Virginia Commonwealth University, as a communication arts major. I look to books and music for my inspiration. I love painting and drawing. Art is my passion and I am so glad I get to learn and grow as an artist and have people show their support by purchasing on sites such as this.
Most original pieces are for sale, e-mail for details daleyja@mymail.vcu.edu* Commissions are accepted, also e-mail for details!
DaleyArts joined Society6 on July 13, 2013.