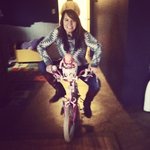 dally_ally
What do you want to know?
I'm an artists. An advocate of unconditional love and support. A sister. A best friend. A daughter. A lover. A student. A traveller. I am made up of the same things everyone else is; a brain, a heart, and lungs.
My art reflects my emotions and creative soul.
Read more