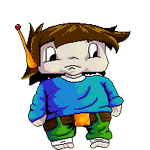 Dam90
Hello, I am a graduate from the University of Abertay, Dundee. Scotland. I am 23 and a 2D artist who also likes animating and dabbles in pixel art from time to time. If you like any of my designs and buy them please give me feedback on them. you can find me on Facebook: https://www.facebook.com/Dam90designs Dam90 joined Society6 on October 6, 2013
More
Hello,
I am a graduate from the University of Abertay, Dundee. Scotland.
I am 23 and a 2D artist who also likes animating and dabbles in pixel art from time to time.
If you like any of my designs and buy them please give me feedback on them.
you can find me on Facebook: https://www.facebook.com/Dam90designs
Dam90 joined Society6 on October 6, 2013.