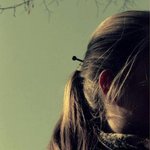 Damaged Lemons
my name is sofia kratchanova and i'm a thrid year student of photography in sofia, bulgaria.
i've been into photography for over 7 years now. i explore different themes in our everyday life. my current theme is exploring places and buildings abandoned by people. the passing of time interests me and the absence of people is the thing i want to emphasize in my photography.
i'm inspired by everyday things, the things that surround, by the music i listen and the random strange and beautiful moments in my life.
art blog: http://quietshores.blogspot.com facebook: http://www.facebook.com/damagedlemons
Read more
Damaged Lemons's Store
Filter