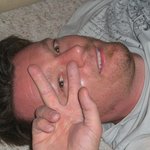 John D'Amelio
As a Multimedia Artist/Designer, I am well-versed in Adobe Creative Suite, Microsoft Office, and most Windows(OS) applications. I have a liking to photography and use all-original contewnt(unless supplied by employer) Increased familiarity in web scripting from being exposed to several programming languages. - 2 years of Multimedia Design and Social Media Marketing for a multidisciplinary professional services firm. 2 year as a Graphic Artist / Signage for an online retail company "Amazon". 1 year as a Video Editor for a post-production company. John D'Amelio joined Society6 on August 21, 2014
More
As a Multimedia Artist/Designer, I am well-versed in Adobe Creative Suite, Microsoft Office, and most Windows(OS) applications. I have a liking to photography and use all-original contewnt(unless supplied by employer)
Increased familiarity in web scripting from being exposed to several programming languages.
2 years of Multimedia Design and Social Media Marketing for a multidisciplinary professional services firm. 2 year as a Graphic Artist / Signage for an online retail company "Amazon". 1 year as a Video Editor for a post-production company.
John D'Amelio joined Society6 on August 21, 2014.