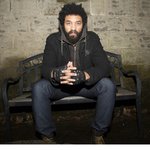 Damionismyname
With my artwork I attempt to tell stories through fragmented visual clues. These stories and their subjects are never given in their entirety but offer viewers an incomplete narrative through which their own conclusions can be drawn. These layers also work to represent the complex nature of each subject. I try to capture memories, histories, feelings and thoughts throughout the layers with both textured and smooth areas that play off each other, adding to my works depth. These layers help give my work a since of defiance and strength as if the images, although torn, ripped and sometimes almost unintelligible, still exist to convey a message. One of my inspirations comes from the underlying beauty of urban decay produced by societies communication through print media in the public space. Weathered signs stuck on abandoned buildings, advertisements layered on subway platforms, graffiti in dive bar bathrooms. I combine all of these with carefully chosen imagery to create tattered and layered work that is visually dynamic. The creation of my work is an ever-evolving process, from the careful crafting of the composition to the application of my materials. I start my work by first carefully choosing images that display strong emotion and contain the unique elements I'm looking for. From here I then manipulate them through Photoshop to produce unique and original compositions that are the basis of my paintings. I then build up layers of the canvas using various techniques that add to the unique quality of my work. By the end of this process I hope to have created work that contains visual depth and holds qualities that resonate with viewers. Work that tells stories and captures the essence of the subject while communicating a sense of resiliency and determination. A story similar to my own. Damionismyname joined Society6 on January 20, 2015
More
With my artwork I attempt to tell stories through fragmented visual clues. These stories and their subjects are never given in their entirety but offer viewers an incomplete narrative through which their own conclusions can be drawn. These layers also work to represent the complex nature of each subject. I try to capture memories, histories, feelings and thoughts throughout the layers with both textured and smooth areas that play off each other, adding to my works depth. These layers help give my work a since of defiance and strength as if the images, although torn, ripped and sometimes almost unintelligible, still exist to convey a message.
One of my inspirations comes from the underlying beauty of urban decay produced by societies communication through print media in the public space. Weathered signs stuck on abandoned buildings, advertisements layered on subway platforms, graffiti in dive bar bathrooms. I combine all of these with carefully chosen imagery to create tattered and layered work that is visually dynamic.
The creation of my work is an ever-evolving process, from the careful crafting of the composition to the application of my materials. I start my work by first carefully choosing images that display strong emotion and contain the unique elements I'm looking for. From here I then manipulate them through Photoshop to produce unique and original compositions that are the basis of my paintings. I then build up layers of the canvas using various techniques that add to the unique quality of my work. By the end of this process I hope to have created work that contains visual depth and holds qualities that resonate with viewers. Work that tells stories and captures the essence of the subject while communicating a sense of resiliency and determination. A story similar to my own.
Damionismyname joined Society6 on January 20, 2015.
Damionismyname's Store
15 results
Filter