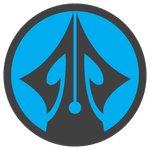 Damon Dykes
I am an illustrator and a Graphic Designer. I am currently working on a series of monstrous illustrations which I hope to eventually publish as an adult coloring book. In the meantime, I will be uploading work to sell and prints and products in hopes of supporting this project. www.behance.net/DamonDraws Damon Dykes joined Society6 on June 10, 2016
More
I am an illustrator and a Graphic Designer. I am currently working on a series of monstrous illustrations which I hope to eventually publish as an adult coloring book. In the meantime, I will be uploading work to sell and prints and products in hopes of supporting this project.
www.behance.net/DamonDraws
Damon Dykes joined Society6 on June 10, 2016.
Damon Dykes's Store
9 result
Filter