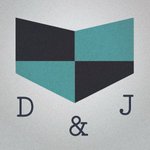 Dan and Jas
Hello. We are Dan and Jas. We illustrate. We photograph. We create chaos. We order. We love and care. Be careful. This is personal. Have fun watching. Jas is an artdirector working in the fields of editorial and corporate design. She knows how to use a camera. Dan is a creative director working for Schönheitsfarm Hamburg. He loves to draw. Dan and Jas joined Society6 on September 20, 2013
More
Hello. We are Dan and Jas. We illustrate. We photograph. We create chaos. We order. We love and care. Be careful. This is personal. Have fun watching.
Jas is an artdirector working in the fields of editorial and corporate design. She knows how to use a camera.
Dan is a creative director working for Schönheitsfarm Hamburg. He loves to draw.
Dan and Jas joined Society6 on September 20, 2013.
Dan and Jas's Store
12 results
Filter