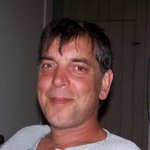 DanByTheSea
Nature photography as it should be, scenes captured and presented as they appear DanByTheSea lives in Sainte-Anne-Des-Monts, a town on the Gaspe peninsula, in Eastern Quebec, Along the shores of the majestic Saint-Lawrence. A True Nature lover, DanByTheSea finds ways of capturing the beauty that surrounds him and presenting it in a wonderful way. By following the little Blue "Danbythesea" throughout Society6, you will be brought into the Stunning Beauty that surrounds this man. With over 1600 Photographs presented to you as a wide varietyof different products... You are looking at Products brought to you by Danbythesea and created and shipped with care by Society6. DanByTheSea can be found all over the web, and his Works have received praise all over the World. So come on in and view a few of the images that surround this man named Dan that has become and will forever be DanByTheSea, feel free to shop through the catalogue (just remember to keep track of the little blue danbythesea on the site pages, there are many artists here and one could easily get lost). I hope you will enjoy the selection chosen. Comments and follows are Always welcome (by following you will see my frequent updates, for more info on DanByTheSea, simply go to danbythesea.com).
Have a great Day, and thanks for your time.
Thanks for choosing DanByTheSea and I hope you have a pleasant Shopping experience.
ps. I would love to hear from customers that have ordered from me , photos, videos, comments, reviews... send me a note: dan@danbythesea.com
Read more
DanByTheSea's Store
1000+ results
Filter