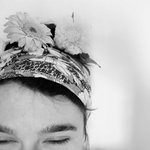 Daniela Molar
Greetings!
I like all things related to Nature. Since I garden as a hobby, I find myself using the trees, leaves, flowers and animals around as an inspiration for all the other handcrafted things that I do. I like to take it slow and try to live closer to a "green philosophy".
Read more
Daniela Molar's Store
Filter
You are currently on society6.com.