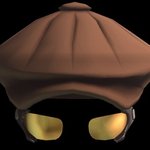 Daniel Fernandez
Hello all you beautiful people! As you can read from the name, I am obviously Daniel Fernandez. I am a guy that likes to make 3D poster art and illustrations. Not allot of the work I do will be sold here, but I do what I can to make good 3D art projects that I believe are good enough to be sold. Take a look around and let me know what you think of them. I always set the price range of all my products the same, don't worry about something being too expensive. All I want you to have is something cool and at a low price! On a side note, allot of my art relates to a character I made, all in different styles that i tried to do with him, I like to make art related to my character so I hope this is not annoying to you all. Thanks! Daniel Fernandez joined Society6 on November 4, 2014
More
Hello all you beautiful people! As you can read from the name, I am obviously Daniel Fernandez. I am a guy that likes to make 3D poster art and illustrations. Not allot of the work I do will be sold here, but I do what I can to make good 3D art projects that I believe are good enough to be sold. Take a look around and let me know what you think of them. I always set the price range of all my products the same, don't worry about something being too expensive. All I want you to have is something cool and at a low price!
On a side note, allot of my art relates to a character I made, all in different styles that i tried to do with him, I like to make art related to my character so I hope this is not annoying to you all.
Thanks!
Daniel Fernandez joined Society6 on November 4, 2014.