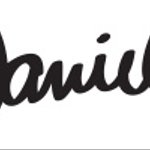 Danielle Nicole Ameen
Danielle is a designer based in Boston, Massachusetts with a BFA in Industrial Design from Massachusetts College of Art and Design. She is now Head of User Experience and Design at Simply Interactive Inc. in Boston, MA. In her spare time, she's usually found buried under a layer of felt and yarn, either creating her next line of plushies or assembling material boxes for her new side project: Treefort Five. Danielle Nicole Ameen joined Society6 on October 29, 2013
More
Danielle is a designer based in Boston, Massachusetts with a BFA in Industrial Design from Massachusetts College of Art and Design. She is now Head of User Experience and Design at Simply Interactive Inc. in Boston, MA.
In her spare time, she's usually found buried under a layer of felt and yarn, either creating her next line of plushies or assembling material boxes for her new side project: Treefort Five.
Danielle Nicole Ameen joined Society6 on October 29, 2013.