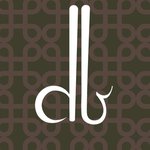 Danielle R Bell
I'm an illustrator and watercolorist who prefers traditional mediums to computer graphics. Every piece I create starts life as a simple and often sloppy thumbnail that evolves in to one of my colorful creations. I truly feel hand drawings and paintings captures the emotion that no computer graphic could ever achieve.
I graduated in 2008 from The Art Institute of Seattle, with my degree in Graphic Design and a portfolio filled with my drawings and painted creations. Following that and a few years of freelance graphic design. I set up my very tiny studio and began my mission to share my colorful creations with family, friends, neighbors and the rest of the world.
All of my designs both simple and intricate are inspired by fashion, food, hot beverage, photography, beauty, home magazines, nature and everyday life... I love what I do!
Website: www.drbellillustration.com jeejabeeandme.blogspot.com
Read more
Danielle R Bell's Store
38 results
Filter