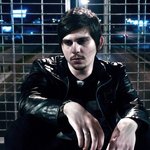 Daniel Nardes
ou Daniel André Nardes, nasci em 02 de março de 1990 em Itajaí, Santa Catarina. Trabalho com Design, Ilustração e Graffiti. Formado em Design Gráfico pela UNIVALI - Universidade do Vale do Itajaí, desenvolvo projetos gráficos desde 2007, na área impressa e online. Os projetos com Graffiti deram início em 2007, aprendendo na teoria e na prática o Graffiti arte, grafitando muros por toda a cidade, desenvolvendo projetos e participando de eventos Nas entrelinhas da noite, crio ilustrações para clientes com diferentes necessidades, como: estampas para camisetas, desenhos para tatuagens, posters e graffitis em superfícies variadas. __________ I am Daniel André Nardes, was born on March 02, 1990 in Itajaí, Santa Catarina. Working with Design, Illustration and Graffiti. Graduated in Graphic Design by UNIVALI - Universidade do Vale do Itajaí, develop graphic designs since 2007, in print and online area. Projects with Graffiti began in 2007, learning the theory and practice Graffiti art graffiting walls throughout the city, developing projects and attending events Between the lines of the night, create graphics for clients with different needs, such as prints for shirts, designs for tattoos, posters and graffiti on all surfaces. Daniel Nardes joined Society6 on July 31, 2014
More
ou Daniel André Nardes, nasci em 02 de março de 1990 em Itajaí, Santa Catarina. Trabalho com Design, Ilustração e Graffiti.
Formado em Design Gráfico pela UNIVALI - Universidade do Vale do Itajaí, desenvolvo projetos gráficos desde 2007, na área impressa e online. Os projetos com Graffiti deram início em 2007, aprendendo na teoria e na prática o Graffiti arte, grafitando muros por toda a cidade, desenvolvendo projetos e participando de eventos Nas entrelinhas da noite, crio ilustrações para clientes com diferentes necessidades, como: estampas para camisetas, desenhos para tatuagens, posters e graffitis em superfícies variadas.
---
I am Daniel André Nardes, was born on March 02, 1990 in Itajaí, Santa Catarina. Working with Design, Illustration and Graffiti.
Graduated in Graphic Design by UNIVALI - Universidade do Vale do Itajaí, develop graphic designs since 2007, in print and online area. Projects with Graffiti began in 2007, learning the theory and practice Graffiti art graffiting walls throughout the city, developing projects and attending events Between the lines of the night, create graphics for clients with different needs, such as prints for shirts, designs for tattoos, posters and graffiti on all surfaces.
Daniel Nardes joined Society6 on July 31, 2014.