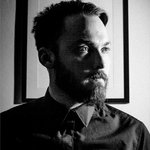 Daniel Point
I´m Daniel Point, I'm 25 years old and come from Slovakia.
I've been practicing drawing for many years; however, since last year, it's been in the centre of my attention. Over time, I focused primarily on Pointillism. Currently, I'm working on several series. I prefer portraits of personalities who approached their work in a fanatic way, paying close attention to details.
Furthermore, I'm working on illustrations dealing with psychological topics metaphorically depicting memory palaces, subconscious, split personality, or paying tribute to psychologists. In the future, I plan to add video presentations to my works, perhaps even time lapse recordings of how my illustrations are created.
Read more