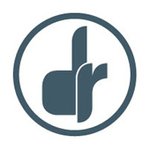 Daniel Rebman
Hello! I am a recent graduate from the Savannah College of Art and Design, and am currently looking for a career in graphic design. I have worked in a variety of formats and mediums, and enjoy everything from publication design, poster design, packaging, information design, branding, type design and many other areas within graphic design. I enjoy working illustratively and try to incorporate illustration into my work as often as possible. I always try to create something new with every project I work on in order to get a fresh look for every piece I design. Most of my work tends to lean towards a more organic and hand-made quality, or a more stylized and geometric illustrative design direction. When appropriate I take elements from both to create the most successful design possible. I am very interested in working with new and different mediums, and enjoy exploiting the inherent qualities of these mediums in a somewhat man vs. machine design ideology. I look forward to finding a career where my design ideologies and methodologies are on par with that of the studio. I enjoy working with as many different projects as possible, because I enjoy the research and problem solving involved with creating the best possible solution to any project. I intent to apply my skills in a way that allows me to push my work to the next level. www.danielrebman.com Daniel Rebman joined Society6 on August 10, 2011
More
Hello!
I am a recent graduate from the Savannah College of Art and Design, and am currently looking for a career in graphic design. I have worked in a variety of formats and mediums, and enjoy everything from publication design, poster design, packaging, information design, branding, type design and many other areas within graphic design. I enjoy working illustratively and try to incorporate illustration into my work as often as possible. I always try to create something new with every project I work on in order to get a fresh look for every piece I design. Most of my work tends to lean towards a more organic and hand-made quality, or a more stylized and geometric illustrative design direction. When appropriate I take elements from both to create the most successful design possible. I am very interested in working with new and different mediums, and enjoy exploiting the inherent qualities of these mediums in a somewhat man vs. machine design ideology. I look forward to finding a career where my design ideologies and methodologies are on par with that of the studio. I enjoy working with as many different projects as possible, because I enjoy the research and problem solving involved with creating the best possible solution to any project. I intent to apply my skills in a way that allows me to push my work to the next level.
www.danielrebman.com
Daniel Rebman joined Society6 on August 10, 2011.
Popular+cases by Daniel Rebman
0 result
Filter