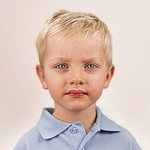 Daniel Vineyard
I'm a lover, that's first and foremost. I'm also into art, but he's not around as much as he used to be. I've enjoyed creating illustrations with color and lines since I was a young one just for the thrill of it.
Read more
Daniel Vineyard's Store
Filter
You are currently on society6.com.