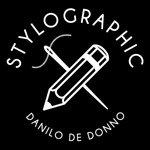 Danilo De Donno
I am an Italian fashion graphic designer. I have been working in this field for more than ten years. I work for fashion brands and co-operate with many fashion companies and offices. I am constantly looking for new styles and ideas in order to create unique and original designs. www.danilodedonno.com Danilo De Donno joined Society6 on August 3, 2012
More
I am an Italian fashion graphic designer. I have been working in this field for more than ten years.
I work for fashion brands and co-operate with many fashion companies and offices.
I am constantly looking for new styles and ideas in order to create unique and original designs.
www.danilodedonno.com
Danilo De Donno joined Society6 on August 3, 2012.
Danilo De Donno's Store
39 results
Filter