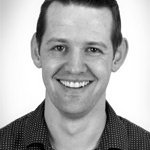 Daniel (Dano) Carver
I believe that creativity can change lives. What I earn from this site helps pay for art supplies, so that I can sell my original paintings with 100% of the funds going to causes I care about, such as clean water in Africa. Instagram: @danocreative Twitter: @danocreative WWW: http://www.danocreative.com Daniel (Dano) Carver joined Society6 on October 7, 2016
More
I believe that creativity can change lives. What I earn from this site helps pay for art supplies, so that I can sell my original paintings with 100% of the funds going to causes I care about, such as clean water in Africa.
Instagram: @danocreative Twitter: @danocreative WWW: http://www.danocreative.com
Daniel (Dano) Carver joined Society6 on October 7, 2016.
Canvas by Daniel (Dano) Carver
64 results
Filter