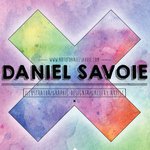 Daniel Savoie
Daniel Savoie is a 30 year old illustrator/graphic designer currently located in Fall River, Massachusetts. After earning his Bachelors degree in Visual Design back in 2008 from the University of Massachusetts Dartmouth, he has gone on to work for Hasbro toys in Providence, Rhode Island while doing freelance work for a number of clients.
His illustrations tend to be done in traditional mediums such as watercolor, ink, and acrylic but delves into the digital mediums for his graphic design work. Daniel has worked on a wide variety of projects including portraits, comic book illustrations, caricatures, t-shirt design, album covers, logos and flyers. He has also had work shown in a number of galleries throughout New Bedford, Massachusetts such as the Ugly Gallery, Artworks, Gallery X, as well as galleries in New York and Rhode Island.
If you're interested in contacting Daniel regarding job opportunities, commissions, or to purchase original artwork, please contact him directly by e-mail or by phone.
Read more
Daniel Savoie's Store
Filter