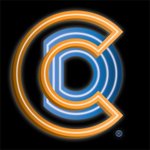 Churchill Designz
As a digital artist, with an unceasing imagination combined with fresh and retro tastes provides you with unique, one of a kind high-quality artwork sure to be a talking piece at your next social event. Be among the first to say you have a "Churchill Designz" original! Thank you for stopping by and be sure to pick out your next fun and well-designed item. Churchill Designz joined Society6 on January 21, 2014
More
As a digital artist, with an unceasing imagination combined with fresh and retro tastes provides you with unique, one of a kind high-quality artwork sure to be a talking piece at your next social event. Be among the first to say you have a "Churchill Designz" original!
Thank you for stopping by and be sure to pick out your next fun and well-designed item.
Churchill Designz joined Society6 on January 21, 2014.