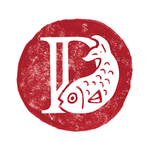 dariofisher
Dario Fisher is a freelance Illustrator and Graphic Designer based in Cambridge, UK and graduated from Swansea Metropolitan University with a B. A. Hons in General Illustration. With a versatile personal portfolio, centred around illustration and digital art, Dario enjoys using wide ranging creative disciplines and through a love of travel and nature is always seeking to communicate the inspiration found in everyday places and objects. dariofisher joined Society6 on January 7, 2017
More
Dario Fisher is a freelance Illustrator and Graphic Designer based in Cambridge, UK and graduated from Swansea Metropolitan University with a B. A. Hons in General Illustration.
With a versatile personal portfolio, centred around illustration and digital art, Dario enjoys using wide ranging creative disciplines and through a love of travel and nature is always seeking to communicate the inspiration found in everyday places and objects.
dariofisher joined Society6 on January 7, 2017.