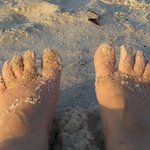 Darleen Hyatt
I look at the world in 2 different ways. I see the smalls of the world. I also can see the larges. I aspire to put a smile on your face, to spark a memory or to just beautify your world. I'm a Southern Girl and I aspire to be a travel writer and photographer. Darleen Hyatt joined Society6 on December 15, 2013
More
I look at the world in 2 different ways. I see the smalls of the world. I also can see the larges.
I aspire to put a smile on your face, to spark a memory or to just beautify your world. I'm a Southern Girl and I aspire to be a travel writer and photographer.
Darleen Hyatt joined Society6 on December 15, 2013.
Darleen Hyatt's Store
26 results
Filter