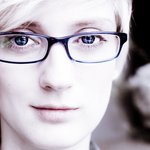 Deborah Beeuwkes
I'm an amateur photographer and have been taking photos for about five years now. On http://deborahbeeuwkes.deviantart.com/ I post most of my pictures. If there's something you like that I haven't made available here, just give me a shout and I may make it available for you. I generally don't take requests, but if there's something that really interests me I might give it a try. Anyway, I'd love to know your thoughts, so if you have any remarks please let me know. Deborah Beeuwkes joined Society6 on October 22, 2013
More
I'm an amateur photographer and have been taking photos for about five years now. On http://deborahbeeuwkes.deviantart.com/ I post most of my pictures. If there's something you like that I haven't made available here, just give me a shout and I may make it available for you. I generally don't take requests, but if there's something that really interests me I might give it a try.
Anyway, I'd love to know your thoughts, so if you have any remarks please let me know.
Deborah Beeuwkes joined Society6 on October 22, 2013.
Deborah Beeuwkes's Store
165 results
Filter