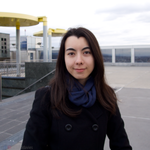 Leah Davies
Hi there and welcome! I'm 22 years old and in my 5th year of university (Food Science, Sydney Uni). I'm a half asian and half caucasian mix living in Sydney, Australia. The photos you see here are a collaboration with my partner. We have endless love for the country and culture of Japan! Europe and the United Kingdom are on our list of absolute favourites too. Together we travel, taking a range of cameras such as our Canon 5D MkIII, Sony Alpha 7R, and Sony RX100. As our primary DSLR is the Canon, we offer photos taken with a selection of professional L-series lenses. Photographs are edited and modified using Adobe Lightroom. Leah Davies joined Society6 on August 9, 2014
More
Hi there and welcome! I'm 22 years old and in my 5th year of university (Food Science, Sydney Uni). I'm a half asian and half caucasian mix living in Sydney, Australia.
The photos you see here are a collaboration with my partner. We have endless love for the country and culture of Japan! Europe and the United Kingdom are on our list of absolute favourites too. Together we travel, taking a range of cameras such as our Canon 5D MkIII, Sony Alpha 7R, and Sony RX100. As our primary DSLR is the Canon, we offer photos taken with a selection of professional L-series lenses. Photographs are edited and modified using Adobe Lightroom.
Leah Davies joined Society6 on August 9, 2014.
Leah Davies's Store
97 results
Filter