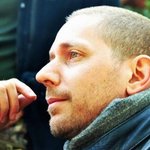 David Bollt
My work is driven by this conviction… There is something healing in quality art. It returns our shared humanity to its rightful place as a subject of fine art contemplation. The celebration of human beauty makes the world a better place for us all. I'm here to create images that take people's breath away, to create beauty that transforms how people see themselves and each other. Check out my website here: www.DavidBollt.com All my nude art and photography can be found here: http://modelsociety.com/category-profile.aspx?userId=f5113dc2-adc8-4ebe-bf45-b1aebbf4c80a David Bollt joined Society6 on August 2, 2012
More
My work is driven by this conviction… There is something healing in quality art. It returns our shared humanity to its rightful place as a subject of fine art contemplation. The celebration of human beauty makes the world a better place for us all.
I'm here to create images that take people's breath away, to create beauty that transforms how people see themselves and each other.
Check out my website here: www.DavidBollt.com
All my nude art and photography can be found here: http://modelsociety.com/category-profile.aspx?userId=f5113dc2-adc8-4ebe-bf45-b1aebbf4c80a
David Bollt joined Society6 on August 2, 2012.