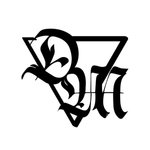 DavideMartini.ink
DAVIDE MARTINI is a graphic designer, fashion illustrator, calligraphist, artist, and photographer based in Düsseldorf, Germany. He has been trying his hand at a variety of artistic media for many years, picking up new insights and skills every step of the way. Grateful for the life he lives, he wakes up every day eager to continue on an upward spiral and to keep doing what he can to express himself in a way that is conducive to spreading positive energy throughout the world. Originally from Italy, Davide earned his Diploma of Graphic Design in Advertising in 2002. From there, he took on any design work that he could find, looking for nothing more than opportunities to prove and improve his skills. He now works mainly for fashion companies, having accrued more than fourteen years of experience as a graphic designer for international brands he knows what it takes to lead an artistic effort to success. Easygoing in his personal life by passionate about his work, Davide is a service-oriented creative professional who is always willing to go the extra mile in order to get the job done. www.davidemartini.ink DavideMartini.ink joined Society6 on November 8, 2012
More
DAVIDE MARTINI is a graphic designer, fashion illustrator, calligraphist, artist, and photographer based in Düsseldorf, Germany. He has been trying his hand at a variety of artistic media for many years, picking up new insights and skills every step of the way. Grateful for the life he lives, he wakes up every day eager to continue on an upward spiral and to keep doing what he can to express himself in a way that is conducive to spreading positive energy throughout the world.
Originally from Italy, Davide earned his Diploma of Graphic Design in Advertising in 2002. From there, he took on any design work that he could find, looking for nothing more than opportunities to prove and improve his skills. He now works mainly for fashion companies, having accrued more than fourteen years of experience as a graphic designer for international brands he knows what it takes to lead an artistic effort to success. Easygoing in his personal life by passionate about his work, Davide is a service-oriented creative professional who is always willing to go the extra mile in order to get the job done. www.davidemartini.ink
DavideMartini.ink joined Society6 on November 8, 2012.