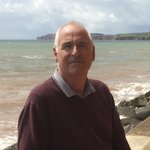 David Tinsley
David Tinsley is a landscape photographer living in the beautiful Forest of Dean. His photographs depict the stunning scenery of the Forest of Dean and Wye Valley throughout the seasons. There is also a selection of other images from elsewhere in the UK, Europe and the USA. https://www.facebook.com/DavidTinsleyPhotography https://www.davidtinsleyphotography.com David Tinsley joined Society6 on January 9, 2013
More
David Tinsley is a landscape photographer living in the beautiful Forest of Dean. His photographs depict the stunning scenery of the Forest of Dean and Wye Valley throughout the seasons. There is also a selection of other images from elsewhere in the UK, Europe and the USA.
https://www.facebook.com/DavidTinsleyPhotography https://www.davidtinsleyphotography.com
David Tinsley joined Society6 on January 9, 2013.