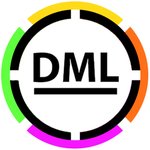 David Mark Lane
David Mark Lane, an artist and architect, was born in Hartford, Connecticut... and has worked and lived in Santa Barbara, California since the '90's. David works with Photoshop to create his art. He manipulates colors and forms to create new media that he likes to call 'primitive digital'.
Read more
David Mark Lane's Store
Filter
You are currently on society6.com.