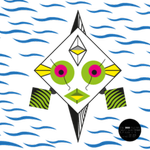 David Nuh Omar
http://www.youtube.com/watch?v=5Ry7UKgFlqI&feature=youtu.be Experimental Artist. Drummer. Graphic Artist. Jesus Christ, is the one, who always brings me back to life. and makes me, alive. Website: bit.ly/davidnuhomar Facebook: david nuh omar Email: david.nuh.omar@gmail.com Twitter: https://twitter.com/davidnuhomar Youtube: https://www.youtube.com/user/sleeperswakerain All artworks were made with original softwares. I'll Follow all of you who follow me, but do give me time to follow back :) David Nuh Omar joined Society6 on May 4, 2011
More
http://www.youtube.com/watch?v=5Ry7UKgFlqI&feature=youtu.be
Experimental Artist. Drummer. Graphic Artist. Jesus Christ, is the one, who always brings me back to life. and makes me, alive.
Website: bit.ly/davidnuhomar Facebook: david nuh omar Email: david.nuh.omar@gmail.com Twitter: https://twitter.com/davidnuhomar Youtube: https://www.youtube.com/user/sleeperswakerain All artworks were made with original softwares. I'll Follow all of you who follow me, but do give me time to follow back :)
David Nuh Omar joined Society6 on May 4, 2011.
Long Sleeve Tshirts by David Nuh Omar
60 results
Filter
Products

Long Sleeve T-Shirts