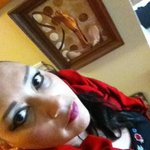 DAWN ARSENAUX
I collage out of a need to journal day to day absurdities, my reality. I am a native of Seattle Washington. My style of art is greatly inspired by the Dadaist movement. I have been told that my work can be compared to Hanna Hoch and other symbolist artists within the Dada & surrealist movement. I have had so much positive feedback on my work, that I wish to pursue new avenues... My work could be described as classic collage & combinations of image and desire, surely classic Dada with lots of usage of symbolism and surrealism. If you have questions or feedback, feel free to inbox me. DAWN ARSENAUX joined Society6 on July 30, 2014
More
I collage out of a need to journal day to day absurdities, my reality.
I am a native of Seattle Washington. My style of art is greatly inspired by the Dadaist movement. I have been told that my work can be compared to Hanna Hoch and other symbolist artists within the Dada & surrealist movement. I have had so much positive feedback on my work, that I wish to pursue new avenues... My work could be described as classic collage & combinations of image and desire, surely classic Dada with lots of usage of symbolism and surrealism.
If you have questions or feedback, feel free to inbox me.
DAWN ARSENAUX joined Society6 on July 30, 2014.
DAWN ARSENAUX's Store
16 results
Filter