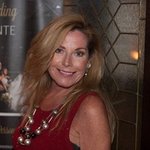 Dawn Hawkins art
I am a visual artist that is inspired by sunsets, landscapes, Coastals, and an array of trees, and Dragonflies, which saturate my very existence… My looking glass. My true passion is working with acrylic mediums with a touch of watercolor to create very unique and surprising results. As I paint, I engulf myself within my subject as if I were actually an intrinsic part of the landscape. To me, art is a synthesis of my personal feeling. The change of light from daybreak to dusk with the stroke of color is serenity. My goal is to provide a personal journey to anyone who sees my work. Dawn Hawkins art joined Society6 on June 23, 2014
More
I am a visual artist that is inspired by sunsets, landscapes, Coastals, and an array of trees, and Dragonflies, which saturate my very existence… My looking glass.
My true passion is working with acrylic mediums with a touch of watercolor to create very unique and surprising results. As I paint, I engulf myself within my subject as if I were actually an intrinsic part of the landscape.
To me, art is a synthesis of my personal feeling. The change of light from daybreak to dusk with the stroke of color is serenity. My goal is to provide a personal journey to anyone who sees my work.
Dawn Hawkins art joined Society6 on June 23, 2014.
Dawn Hawkins art's Store
44 results
Filter