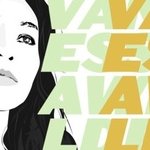 deaddisko
deaddisko is a design studio located in New Mexico, specializing in art and design, including but not limited to; murals, branding, print design, screen printing, painting, DJing and event planning. Vanessa Wilde is the woman behind deaddisko. She is a freelance designer, artist, DJ, former radio producer, computer nerd, cyclist, event planner & tattoo apprentice. She is of Diné (Navajo) heritage, born and raised in New Mexico. Wilde studied English, Art and Graphic Design under influential art professors Chad Colby, Amy Wendland and design professor Paul Booth at Fort Lewis College in Durango, Colorado. Wilde is currently a full-time artist, freelance designer and Project Director based out of Santa Fe, NM. deaddisko joined Society6 on November 3, 2010
More
deaddisko is a design studio located in New Mexico, specializing in art and design, including but not limited to; murals, branding, print design, screen printing, painting, DJing and event planning.
Vanessa Wilde is the woman behind deaddisko. She is a freelance designer, artist, DJ, former radio producer, computer nerd, cyclist, event planner & tattoo apprentice. She is of Diné (Navajo) heritage, born and raised in New Mexico. Wilde studied English, Art and Graphic Design under influential art professors Chad Colby, Amy Wendland and design professor Paul Booth at Fort Lewis College in Durango, Colorado. Wilde is currently a full-time artist, freelance designer and Project Director based out of Santa Fe, NM.
deaddisko joined Society6 on November 3, 2010.
deaddisko's Store
23 results
Filter