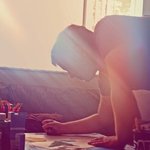 DeadSuperHero
Sean Tilley is a Central Illinois-based artist that puts all of his work under the Creative Commons Attribution Share-Alike license. His fields of interest are psychedelic, surreal, and abstract forms of art. Currently, he has three different collections: "Disreality": A venture into surreal sketches and imagery. "Picked Apart": Transgressive horror meets surrealism "The Not Exactlies": Optical illusions and brain candy. DeadSuperHero joined Society6 on October 18, 2013
More
Sean Tilley is a Central Illinois-based artist that puts all of his work under the Creative Commons Attribution Share-Alike license. His fields of interest are psychedelic, surreal, and abstract forms of art. Currently, he has three different collections:
"Disreality": A venture into surreal sketches and imagery. "Picked Apart": Transgressive horror meets surrealism "The Not Exactlies": Optical illusions and brain candy.
DeadSuperHero joined Society6 on October 18, 2013.