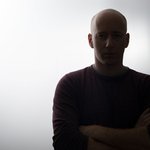 dearestalex
I think what I find interesting about photography is the potential of a single image to capture the 'feeling' associted with places, people, objects etc. Some of my photographs are available here to purchase as prints. If you are interested in any images on my website / instagram etc. not shown here please get in touch. (www.alexroanphotography.com) dearestalex joined Society6 on August 26, 2016
More
I think what I find interesting about photography is the potential of a single image to capture the 'feeling' associted with places, people, objects etc.
Some of my photographs are available here to purchase as prints. If you are interested in any images on my website / instagram etc. not shown here please get in touch.
(www.alexroanphotography.com)
dearestalex joined Society6 on August 26, 2016.
dearestalex's Store
10 results
Filter