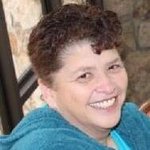 DayLee Doodler
My name is Deb and I am a compulsive doodler! I've been hooked on doodling ever since picking up my first crayon and doodling a masterpiece on the dining room wall at the age of 2. All through school, my teachers commented that artwork had a place and it was not in the margins of test papers or workbooks. As I grew older I tried to control myself but lately my compulsion has broke free once again-Welcome to my madness! DayLee Doodler joined Society6 on January 15, 2014
More
My name is Deb and I am a compulsive doodler!
I've been hooked on doodling ever since picking up my first crayon and doodling a masterpiece on the dining room wall at the age of 2.
All through school, my teachers commented that artwork had a place and it was not in the margins of test papers or workbooks. As I grew older I tried to control myself but lately my compulsion has broke free once again-Welcome to my madness!
DayLee Doodler joined Society6 on January 15, 2014.
DayLee Doodler's Store
39 results
Filter