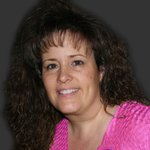 Debi Lee Creative
Hi! I'm Debi. Eskie Mom. Patriots fan. Addicted to Hawaii, Hawaii Five-0, coffee and flip flops.
I'm also the multi-passionate entrepreneur founder of Debi Lee Creative, my design brand for beachy, watercolor planners, printables and digital art inspired by the Spirit of Aloha and the Islands of Hawai'i.
I was born and raised in Rhode Island, but Hawai'i captured my heart and made my soul feel at home on my first visit in 1987 and I've felt an intense connection to the Islands ever since. So I'm an island girl at heart, inspired by beachy things and tropical flowers... hibiscus are my favorite.
I'm a life-long collector of inspirational quotes and sayings and have been combining my love of all these things into digital art for years, only now deciding to indulge this facet of my creativity and launch a creative brand.
I hope that my designs will inspire you, empower you, and maybe even transport you to the heartfelt, peaceful, flowing, sunny happiness that is aloha.
Mahalo (Thank You) for visiting my shop!
Follow me on Instagram @debileecreative
Read more