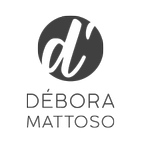 Deb Makes Photos
Thanks for visiting my Society6 Store. I'm Débora and I'm a published writer, photographer, and model from Rio de Janeiro, Brazil currently based in Ellicott City, Maryland USA. It can be said that the world is divided into two groups: those who criticize, and those who create. I've always been a creator, and this site is a celebration of that. Creating through art (photography), creating with my body (yoga and modeling), creating through words (writing and languages) . . . the act of creating serves my highest purpose. When I create, I contribute to my vision of a radically beautiful world, one where differences are cherished and union is conviction. The journey to the place started with my resolute intention of acknowledgement. Acknowledging my whole self - light and dark, acknowledging my purpose in the design of the universe, and acknowledging the absolute love guiding my path. With acknowledgement, life flows, and my creativity blossoms. It is through creation that I find joy, and that joy is what I hope to share with you here. I currently write for Inked Cartel, an online tattoo magazine based in Europe. Check out their website to see samples of my work. You can learn more about me by visiting my blog and following me on social media, hire me for one of my many skills or you can buy my images (online store is coming soon). And if you just want to say hey, drop me a line anytime. I love meeting new people and making new friends! Sat Nam. Deb Makes Photos joined Society6 on January 17, 2018
More
Thanks for visiting my Society6 Store.
I'm Débora and I'm a published writer, photographer, and model from Rio de Janeiro, Brazil currently based in Ellicott City, Maryland USA.
It can be said that the world is divided into two groups: those who criticize, and those who create. I've always been a creator, and this site is a celebration of that. Creating through art (photography), creating with my body (yoga and modeling), creating through words (writing and languages) . . . the act of creating serves my highest purpose. When I create, I contribute to my vision of a radically beautiful world, one where differences are cherished and union is conviction.
The journey to the place started with my resolute intention of acknowledgement. Acknowledging my whole self - light and dark, acknowledging my purpose in the design of the universe, and acknowledging the absolute love guiding my path. With acknowledgement, life flows, and my creativity blossoms. It is through creation that I find joy, and that joy is what I hope to share with you here.
I currently write for Inked Cartel, an online tattoo magazine based in Europe. Check out their website to see samples of my work. You can learn more about me by visiting my blog and following me on social media, hire me for one of my many skills or you can buy my images (online store is coming soon). And if you just want to say hey, drop me a line anytime. I love meeting new people and making new friends!
Sat Nam.
Deb Makes Photos joined Society6 on January 17, 2018.
Prints by Deb Makes Photos
18 results
Filter