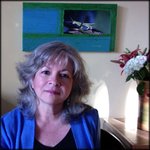 Debra Cortese Design
Art, photographs and pattern designs that share the beauty, power and magic of nature are created especially for nature lovers, gardeners, tree huggers and fashionistas that understand and appreciate nature's energy!
Custom design and art licensing inquiries are welcomed.
For more information, visit
www.debracortese.com
Read more
Tech by Debra Cortese Design
620 results
Filter
Visa, Mastercard, PayPal, American Express, Discover
You are currently on society6.com.