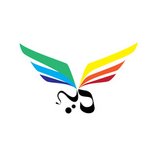 Deema k
Forging on my own roots of childhood memories regarding illustrations, is the most exciting thing I did discovering myself as an illustrator. Grendizer was my ultimate hero, and in honor of that my first piece emerged and my journey started. I always try to broaden my style and the depth of media my illustrations can be expressed through throwing myself into the deep end of things trying to find solutions to things I never tried or tested before. I strongly believe that illustration is a force to be reckoned. I am looking into breaking the market place that's dominated by mostly the photographic image, and replacing it with the innovative use of illustrations to form visual identities of brands in a unique way, making everything more visually comprehensible. There are many opportunities available for rising and fresh illustrators/designers like myself who are trying to take design to a whole new level, such as the music industry, furniture, design products, fashion and publishing. Last but not least, the world of illustration in itself is a world of truth and beauty. It is the flesh on the bones of words and music, it's about spreading. Cheerios, Deema Kotob Deema k joined Society6 on November 29, 2014
More
Forging on my own roots of childhood memories regarding illustrations, is the most exciting thing I did discovering myself as an illustrator. Grendizer was my ultimate hero, and in honor of that my first piece emerged and my journey started.
I always try to broaden my style and the depth of media my illustrations can be expressed through throwing myself into the deep end of things trying to find solutions to things I never tried or tested before. I strongly believe that illustration is a force to be reckoned. I am looking into breaking the market place that's dominated by mostly the photographic image, and replacing it with the innovative use of illustrations to form visual identities of brands in a unique way, making everything more visually comprehensible.
There are many opportunities available for rising and fresh illustrators/designers like myself who are trying to take design to a whole new level, such as the music industry, furniture, design products, fashion and publishing. Last but not least, the world of illustration in itself is a world of truth and beauty. It is the flesh on the bones of words and music, it's about spreading.
Cheerios,
Deema Kotob
Deema k joined Society6 on November 29, 2014.