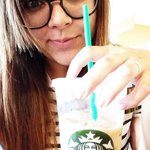 Dee Marie Designs
My name is Diana Nevarez, aka deemariedesign, I am a recent graduate from Azusa Pacific University (GO COUGARS!) with my bachelor's in graphic design and minor in photography. As a graphic designer, my work is greatly affected by my surroundings. I have learned to appreciate design in my everyday life, and make a point of emulating the beauty around me into my work. With that being said my artwork can be described in a variety of different ways, but if I were to sum it up in three words it would be: consistent, clean, and simple. I believe artwork doesn't need to have a lot of information to get a message across. A simple design can be just as effective than a complicated design both conveying the same message. Contact: dnevarez08@yahoo.com Find me on the web! Facebook: http://www.facebook.com/DeeMarieDesigns Flickr: http://www.flickr.com/photos/starshineee/ Pinterest: http://pinterest.com/deeana_/ Blog: http://deemariedesigns.wordpress.com Dee Marie Designs joined Society6 on September 26, 2012
More
My name is Diana Nevarez, aka deemariedesign, I am a recent graduate from Azusa Pacific University (GO COUGARS!) with my bachelor's in graphic design and minor in photography.
As a graphic designer, my work is greatly affected by my surroundings. I have learned to appreciate design in my everyday life, and make a point of emulating the beauty around me into my work. With that being said my artwork can be described in a variety of different ways, but if I were to sum it up in three words it would be: consistent, clean, and simple. I believe artwork doesn't need to have a lot of information to get a message across. A simple design can be just as effective than a complicated design both conveying the same message.
Contact: dnevarez08@yahoo.com
Find me on the web! Facebook: http://www.facebook.com/DeeMarieDesigns Flickr: http://www.flickr.com/photos/starshineee/ Pinterest: http://pinterest.com/deeana_/ Blog: http://deemariedesigns.wordpress.com
Dee Marie Designs joined Society6 on September 26, 2012.