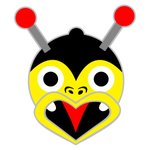 Deep-fried Kiwi
It's Kiwiana, but not as you know it. Most of the comics and artwork I publish have a Kiwi theme or undertone… with a triple-scoop of fun to make them, and you, 'POP' with excitement! I put in shitloads of effort to ensure that you won't find anything else like it. Hope you enjoy. Warmest regards, Bro Deep-fried Kiwi joined Society6 on July 29, 2014
More
It's Kiwiana, but not as you know it.
Most of the comics and artwork I publish have a Kiwi theme or undertone… with a triple-scoop of fun to make them, and you, 'POP' with excitement!
I put in shitloads of effort to ensure that you won't find anything else like it.
Hope you enjoy.
Warmest regards,
Bro
Deep-fried Kiwi joined Society6 on July 29, 2014.